OHMA Newsletter Advertising
The OHMA now offers you or your company the opportunity
to advertise in their quarterly newsletters.
If you are looking for an effective way to reach a large number of homeopaths with news of your products, events and sales, the OHMA is pleased to invite you to advertise in our eNewsletter. These ads will be featured in our quarterly eNewsletters together with news and research articles, and will also be available on this website as well as being distributed to the following:
Distribution is to approximately 400 members including:
             Stakeholders
            MPP offices
            Long Term Care
           Community Health Centres
Ad Sizes Available and Technical Specifications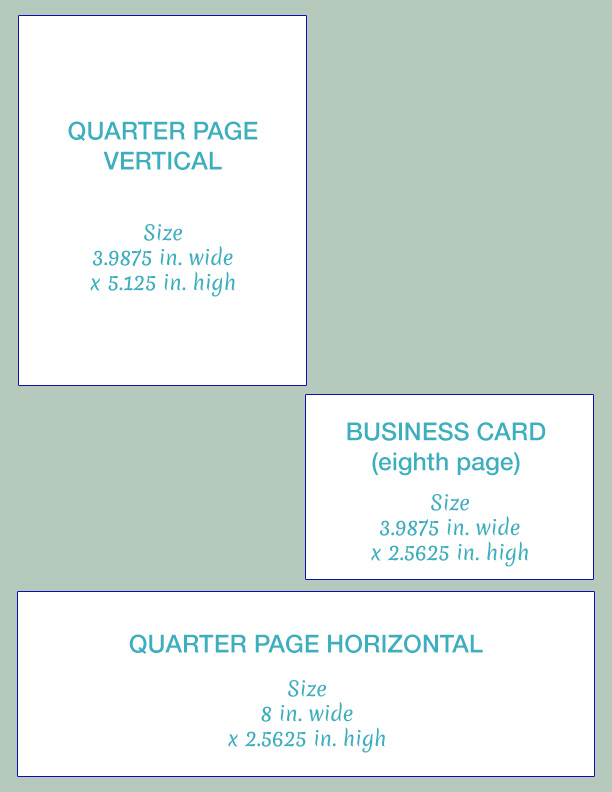 OHMA newsletters are emailed and posted quarterly: Spring, Summer, Autumn and Winter.
Deadlines for each newsletter are:
Spring – March 3rd
Summer – July 3rd
Autumn – October 3rd
Winter – January 3rd
Please submit only in these formats: .png or .jpeg at 300 dpi resolution. There is no bleed.
RATES FOR THE ADS ARE:
Horizontal Quarter Page: $250 CAD
Vertical Quarter Page: $250 CAD
Business Card (1/8 of a page): $75 CAD
Please note: Should you require your ad to run for more than one quarter, please submit the ad for each quarter separately.
Terms and Conditions of Advertising
All ads must be provided in an electronic format. Ads must be in high resolution and in .png or .jpeg formats.
All advertising is published with the understanding that the advertiser and/or agency assumes all liability for content, including text, representation and illustrations.
The OHMA reserves the right to refuse an ad at its sole discretion.
Publication of advertisements does not imply endorsement by the OHMA of the advertiser, the product or the service.
Ad space is limited. Advertisements are accepted on a first come, first served basis.