TREASURER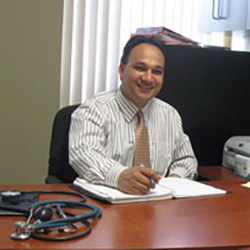 Jaininder Mohan
BIO:
Jaininder Mohan is a third-generation Homeopath, practising homeopathy for more than twenty-five years. Jaininder is the founder and president of three multidisciplinary clinics in the GTA that provide integrative medicine and rehabilitation services. His passion for homeopathy is revealed through his professionalism, empathy and compassion for patients from all walks of life. He is the proud father of three daughters, all of whom are likewise pursuing their passions.
Having graduated from Lord Mahavira Homeopathic Medical College and Hospital in 1993 in Ludhiana, India, Jaininder further pursued his career in Canada and graduated from the Homeopathic College of Canada in 1995. Jaininder is a registered member of the College of Homeopathic of Ontario as well as the College of Massage Therapists of Ontario (CMTO) and the College of Traditional Chinese Medicine Practitioners and Acupuncturists of Ontario (CTCMPAO).
Jaininder is passionate to serve the members of the community and to help build their healthy and bright futures.