VICE-PRESIDENT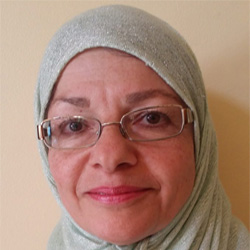 Madeleine Khan
BIO
Achieving optimal health, physical and mental, has always been Madeleine Khan's focus. For many years she has been passionate about maintaining good health, striving to treat her family's ailments with the most "natural" means possible. Madeleine has been a practising homeopath for about seven years, embarking on an exciting new path after a 15-year career teaching French and English. She holds a BSc in Psychology from the University of Toronto, including a Specialist in Human Learning, and feels this has ultimately prepared her for the keen observation that the practice of homeopathy requires.
An unexpected deep depression forced Madeleine to seek outside help. She did not want to take prescription drugs and was fortunately introduced to an excellent homeopath who treated her and the depression magically lifted. This sparked Madeleine's desire to know more.
Madeleine began her studies in homeopathy through correspondence courses from a British school, as she travelled with her husband to the Middle East. Once resettled back in Toronto, she enrolled in CCHM (Canadian College of Homeopathic Medicine) and graduated in 2015 from the first class of the "official" CHO.
Madeleine became a member of the esteemed OHA, which became the OHMA in 2018.
She looks forward to promoting homeopathy with the OHMA and believes that in the current health crisis, as many in the public seek effective treatments with fewer side effects, homeopathy can take its rightful place in excellent complementary health care.